The poor fellow caught in the wheel runs in a perpetual state of forward immobility.
He is devoted to worshipping busy.
I see many of us today in this same cycle. We almost believe it's fulfilling, fun, and in line with our dreams:
We are immersed in a career. We work late at the office, carry it home with us via our convenient electronic devices, and devote little time to hobbies or friends.
We are parents of young or teenage children. Balancing family and work is a full-time thing. Keeping our own health as a top priority is a pipe dream. There is laundry to do, after all.
We are connected socially with friends, family and work peers, but are not connected deeply enough to our true essential selves… our souls.
In the midst of all the running, we can no longer hear that small voice inside that can provide guidance and support.
We've lost our connection to and trust in our internal wisdom. Over time, having looked outside for answers long enough, we've lost trust in ourselves.
We can take care of everyone and everything else. We are a HUGE success outside of our own bodies. But the one body that takes care of everyone and everything else is the one we've forgotten.
Picture the hamster wheel stopping.
The top separates and one side slowly floats to the ground making a walkway for a stroll.
The whole world is in front of you.
The perpetual state of forward immobility is at rest.
Reality
This actually happened a few weeks ago.* I exited the 'corporate' world to follow a calling to become a life coach. I was ready for that step off the hamster wheel.
The fascinating thing is that almost every ounce of my being wanted to run back to the safety of the wheel. I heard our pastor say one day in a sermon: "we often choose known hells over unknown heavens." The man had a point. I could do perpetual stress. It might kill me… but it felt safe (yes, the irony is apparent). Bliss, on the other hand, was not something with which I'd had that much experience. Martha Beck's counterpoint (which has become my mantra) is: "run toward joy, not away from fear."
As I started down this new road, I pondered all of the reasons why our spirits crave adventure, joy, and freedom, while our minds find a fictional safety net in social conformity and structure. The pursuit of unknown heavens shall prevail over the stress and structured chaos of the known hell. Thus, I didn't plan to return to the 'corporate' world. While the road ahead appears to be the less beaten path, I stroll toward it with the confidence, and occasional frightening realization, that it would be an adventure.
If your perpetual state of forward immobility were at rest, where would you want to go?
I hope our less beaten paths cross.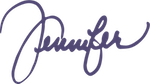 * Originally published on March 4, 2009. Seems like yesterday and life times ago at the same time.