What happens when I structure my work to play to my strengths and values?
If I live my life in this alignment, the answer is simple: flow and magic.
Just as a clear mission, an inspiring vision, and thought-out strategies are all key elements of my business foundation, so are my Guiding Values. They shape how I make decisions, with whom I choose to collaborate, what products I decide to design, and how I structure my days. When I consciously align with the truth of my guiding values, the magic of the Truth Experience shines through.
After taking the VIA Inventory of Strengths Survey, I was able to articulate these in a way that helps keep me on track.  This survey is now something I recommend all my clients take so that they can use it to create their own versions.
As an example of how to make this work for you, my signature strengths line up like this:
Perspective
Spirituality
Bravery
Humor and Play
Love
From this list, I started writing what each one has meant to me in the past and how I see the strength serving me and my vision of the future.  From that, I wrote what is here in this blog post.
---
Perspective…
Those with the eyes of an owl can see things in the shadows and bring them into the light.
It is an ability to toggle between birds-eye view and mouse vision. It is a frame of reference informed by one's life experience and work roles.
It's what enables me to excel at puzzle-cracking and to enjoy the opportunity to enhance the efficiency and effectiveness of teams and systems.
Like the owl seated on Athena's shoulder, perspective shares wise counsel with the highest intention.
Spirituality…
A spiritual journey, to me, has nothing to do with religion.
It is a restructuring of the mind and a union of body and soul.
It is integration with our higher power and a purpose inclusive of, yet bigger than, Self.
It is when I am connected with that clear, calm voice that is my Truth that I invite the magic of the Universe to play with me. And it is in that magical space where we learn to ask the Universe for what we want and believe that we will hear the answer.
Bravery…
Choosing to be alive and coherent is a courageous act.
People choose known hells over unknown heavens every day. Embarking on a Truth Experience is having faith that heaven on earth exists.
It is a brave act to excavate, become empowered by, and expose our Truth.
It takes courage to unlearn what no longer serves us, especially when we've learned that safety comes with following societal norms.
Be Brave.
Ditch the rules and create your own play-book.
Live by it.  Share it. Create a community around it.
Humor & Play…
Shaping my days to include these creates a sandbox to play in.
In the sand, we stop taking ourselves so damn seriously.
We return to the childlike creativity that we left behind when life got all serious and adult-like. We laugh until we can't breathe. And then watch, with big, awe-filled eyes, when the Universe comes to play with that laughter.
They facilitate an adventure home that isn't nearly as much fun until we've done at least one U-turn to get there. The fun is in the imperfection. The freedom is in the release of the Illusion of Control. The art happens when we loosen our grip on our idea of what the outcome should look like. Because often Universe has something so much better in store for us.
Serendipity and synchronicity arise out of nowhere, like God-winks, to help us play the game.  Inspired action toward those unknown heavens pops into our noggins and we embark again.
Love…
It is loving in, around, over, under – and even in spite of – ourselves.
When in doubt about anything, always choose the option that feels less like fear and more like love. What would love do?
[Note: when you work with me, hugs are not optional.]
---
I would love to hear from you!
How do you structure your work to play to your Strengths and Values?
In Truth & With Love,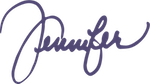 Owls Photo Credit: Kristen Nicholas Wildlife Photography
---