When I retired from life on the hamster wheel,
it didn't take just a couple of boxes to pack the stuff. It took two men and a truck. My office furniture was Dad's before he retired. It was comforting to have a piece of him around since work was where I got to know him the best as a teenager and young adult. While Dad taught me how to survive in the politically-charged, male-dominated business world, he also passed along some basic life principles:
the importance of acting with integrity
the value of trusting your intuition
how to look forward, rather than behind, for growth opportunity
Consequently, there was no question that the whole office had to be moved into our home somewhere and somehow. Because I was still in a state of non-creative self-induced shock, everything went back on the bookshelves the same as it had been in the corporate office. All the once relevant stuff—from conference badges to department gag gifts to finance text books—adorned my new space. It was familiar, organized, and safe.
It took exactly three months to figure out why I didn't feel at home in my new office. It was cluttered with loved, yet now irrelevant, things that kept me looking back. Someday, I will put some of it in a scrapbook. Today*, however, I'm placing everything that doesn't feel future-focused in a big box in a storage closet.
The more "stuff" I move out, the more of "me" moves in.
There are windows on three sides of the room, all of which are standing wide open. A breeze is blowing, the birds are singing, and I'm sweating like a dog. There is no snow globe effect here.
I finally feel like this is not just a vacation that's going to end come Monday morning. It's been a homecoming in a literal and figurative sense:
coming home to meet the bus when the kids get home from school
coming home to work that lights up me and my right-brained strengths
coming home to physical and spiritual self care
A moment ago, the words of "This is Home" by Switchfoot filled the room, and I sang a prayer of gratitude and freedom as I closed up the box of memorabilia.
Can your sense of home be enhanced by a little future-focused spring cleaning?
Wishing you the peace of being home where ever you might be.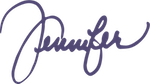 *Today was April 26, 2009. Much has changed since then. Much is still the same.
Photo credit: Jennifer Johnsen
---
Full lyrics:
"This is Home"
Switchfoot
I've got my memories always inside of me,
But I can't go back, back to how it was.
I believe you now. I've come too far.
No, I can't go back, back to how it was.
Created for a place I've never known.
Chorus
This is home.
Now I'm finally where I belong, where I belong.
Yeah, this is home.
I've been searching for a place of my own.
Now I've found it. Maybe this is home.
Yeah, this is home.
Belief over misery, I've seen the enemy,
And I won't go back, back to how it was.
And I got my heart set on what happens next.
I got my eyes wide, it's not over yet.
We are miracles and we're not alone.
And now, after all my searching,
After all my questions, I'm gonna call it home.
I got a brand new mindset.
I can finally see the sunset.
I'm gonna call it home.
Now I know, yeah, this is home.
I've come too far and I won't go back.
Yeah, this is home.